TruSculpt Vancouver – Hush Beauty MD
truSculpt® — A game-changing body contouring and body sculpting device that gives you the body you have always dreamed of.
Looking for a way to reduce stubborn fat and improve the contours of your body? Want to do it quickly, safely, and effectively?
At Hush Beauty Anti-Aging and Skin Care Centre, we offer body sculpting with truSculpt®. This revolutionary technology helps you eliminate stubborn fat and improve your body shape with no surgery or downtime.
Our highly experienced aesthetic doctor, Dr. Rose Wong, has extensive knowledge of body contouring and can help you achieve the desired results.
With truSculpt®, you can enjoy long-lasting results in just a single treatment. The procedure is non-invasive, safe, and comfortable, with visible results in just 12 weeks!
Ready to have the body you've always wanted? Call us today to book an appointment and get started on your journey.
What Is truSculpt
®

?

A non-invasive alternative to traditional liposuction and tummy tuck surgery for fat reduction and body contouring.

truSculpt® is a revolutionary, non-invasive body contouring technology that helps to reduce stubborn fat and improve the overall shape of your body.

It is the only technology that offers a single treatment with long-lasting results that can be seen in only a few weeks.

truSculpt® works by using a device to deliver a controlled amount of monopolar radiofrequency (RF) energy to targeted areas of the body to shrink and ultimately reduce the amount of fat in the treated area.

The procedure is comfortable, and most patients don't experience any discomfort. That's why this procedure often is called the "lunchtime treatment," as it is a quick procedure with virtually no side effects.
What Is Monopolar RF Energy?
Monopolar RF energy is a propriety, low-frequency radiofrequency energy used to treat the body through multiple small applicators.
It is applied directly to the skin, and the energy is distributed over the treatment area. This energy is precisely targeted to your problem areas, resulting in a safe, effective, and comfortable treatment.
How Does Monopolar RF Energy Work?
Adipose tissue is a type of connective tissue composed of fat cells found in many areas of the body, including the abdomen, hips, thighs, and arms. It is responsible for storing energy, cushioning organs, and regulating body temperature.
Monopolar RF energy creates heat under the skin and breaks up adipose tissue. It also helps to maintain healthy blood pressure and cholesterol levels.
The goal of treatment is not to remove all adipose tissue, but to create a slimmer and more contoured body.
How Does the Body Respond to the Treatment?
The heat that is created by the monopolar RF energy works to disrupt the adipose tissue and begins to shrink the excess fat cells. Your doctor will continuously monitor the temperature of the area to ensure that the temperature does not exceed the set point.
As this process continues, the body can remove the damaged adipose tissue, which is then naturally flushed out of the body through the lymphatic system. The body will also begin to naturally compress the treated area to produce a slimmer, smoother appearance.
Current studies have shown that patients have seen an average of 24% fat reduction in the treated areas across 12 weeks.
Where Can truSculpt
®

Be Used on the Body?

No matter our age, we all want to look and feel our best. Whether it's a few extra inches around the waist or a double chin, we all have areas of our bodies that could use a little help. The truSculp® is a revolutionary technology designed to help all people treat those problem areas with precision, accuracy, and efficiency.

But where exactly can it be used?  The most frequently targeted areas for body contouring amongst Vancouver patients include:
Tummy/Waist: truSculpt® body sculpting can be used on the stomach and waist area to contour the body, resulting in a slimmer, more toned physique.
Upper Arms: This body contouring treatment can be used on the upper arms to help reduce the appearance of sagging skin and improve the overall shape of the arms.
Chin Area: The truSculpt® can be used on the chin area to create a more defined chin and jawline and help reduce the appearance of jowls and the dreaded "double chin."
Outer/Inner Thighs: The truSculp® can also be used on the thighs to help reduce dimpling and wrinkling, resulting in a more contoured appearance.
Back: This treatment can be used on the back to help reduce the appearance of sagging skin and improve the overall shape of the back.
While the truSculpt® can help reduce the appearance of several different problem areas, it is essential to note that it is not a weight loss solution for those looking to lose significant amounts of weight.
What to Expect When Undergoing Body Contouring with truSculpt
®
Body contouring with truSculpt® offers an exciting opportunity to improve your body shape and contour in a non-surgical way. It's an innovative and painless way to get the body you've always wanted with minimal downtime.
But what can you expect when you undergo body contouring with truSculpt®?
Before Undergoing Treatment with truSculpt
®
During your consultation for truSculpt® treatment, you can expect to receive personalized advice from your doctor. Your provider will discuss your goals and objectives and create a tailored treatment plan that is unique to your body and lifestyle needs.
After the consultation, you will be able to ask any questions you may have. You will also be provided with information about the procedure, its potential risks, and expected results. The provider will also measure and mark your body to ensure the accuracy of the treatment.
What to Expect During Treatment with truSculpt
®
You can expect a comfortable and relaxing experience during treatment with truSculpt®. The procedure is typically completed in under an hour, and you will likely only feel a slight warming sensation during treatment.
Should you feel any discomfort during treatment, speak to your provider. They can adjust the settings to ensure you remain comfortable throughout the entire process.
After Undergoing Treatment with truSculpt
®
After undergoing treatment with truSculpt®, you may experience some side effects such as redness, swelling, and bruising. These should all disappear within a few days.
It is important to follow your provider's aftercare instructions carefully. Common instructions include avoiding sun exposure, abstaining from vigorous activities, and maintaining a healthy diet and lifestyle.
Your provider may also recommend scheduling follow-up appointments to ensure you are achieving the desired results. Additionally, they may provide you with a detailed skin care regimen to help maintain your results.
Does truSculpt
®

Actually Work?

Yes! The truSculpt® has been studied and has been proven to deliver real results. While results will vary based on each patient, research has shown that truSculpt can reduce fat thickness by 20-24% after just one treatment.
How Long Does It Take To See Results?
You may feel some immediate results, such as a tighter, firmer look and feel to your skin. However, it takes time for the fat cells to be broken down and flushed through the body's system.
On average, it takes 12 weeks to see the results of a single treatment with truSculpt®.
Who Is a Good Candidate for Body Sculpting?
A good candidate for treatment with truSculpt® would be someone who is looking to reduce fat, improve their body contours, and enhance their overall appearance without the need for surgery.
Suitable candidates would include those who are in relatively good health and with no underlying medical conditions that may prevent them from undergoing the procedure.
Those with a healthy BMI, healthy lifestyle, and realistic expectations for their results are more likely to benefit from the treatment.
Additionally, those who have stubborn fat deposits that have not responded to diet and exercise are also good candidates. It is important to note that truSculpt® is not a weight loss solution and should not be used as a substitute for diet and exercise.
Body Sculpting in Vancouver with Dr. Rose Wong
truSculpt® is an effective body sculpting procedure that can help provide a tighter, firmer look and feel to the skin. This non-invasive procedure can be used to target areas of the body that may not respond to diet and exercise alone.
With no downtime required, you can resume your normal activities immediately after treatment, and you'll see real results in just a few weeks!
Dr. Rose Wong is an experienced and knowledgeable physician specializing in body sculpting treatments such as truSculpt®. She is committed to providing personalized care and creating a customized treatment plan that is tailored to each individual's needs and goals. With her experience and expertise, patients can trust that they are in good hands and that they will receive the best care possible.
Ready to see if the truSculpt® procedure is right for you? Contact us today to schedule your consultation with Dr. Rose and her team!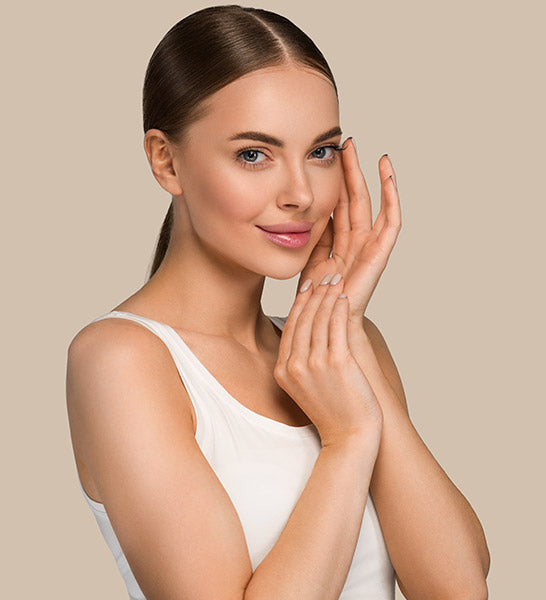 SCHEDULE NOW
Request an Appointment
Ready for a glow-up or to take that step you have forever been putting aside? Get in touch with us today and begin the journey to a new and improved you!