Tattoo Removal Vancouver – Hush Beauty MD
Are you tired of living with a tattoo you no longer want? Do you want to get rid of it for good? 
Don't worry. You don't have to live with it anymore. Dr. Rose Wong and her team at Hush Beauty, Anti-Aging and Skin Care Centre can help with laser tattoo removal in Vancouver. Their highly-skilled team uses the latest laser technology safely and effectively to remove tattoos.
The PicoSure® Laser System is the best laser tattoo removal system on the market, and by using it in-house, Dr. Rose Wong and her team can remove the toughest tattoos that others can't.
Say goodbye to your unwanted tattoo with laser tattoo removal. The procedure is safe and effective and helps you regain your confidence and feel more comfortable in your own skin. Plus, you can trust Dr. Rose Wong and her team to give you the best care and results.
Get rid of your unwanted tattoo today! Don't wait any longer. Seize the opportunity and start your journey toward a tattoo-free life.
Call Dr. Rose Wong and her team at Hush Beauty, Anti-Aging and Skin Care Centre in Vancouver, British Columbia, to learn more about their laser tattoo removal services.
What to Expect from Tattoo Removal in Vancouver
Tattoo removal can be daunting, but Dr. Rose Wong and her team at Hush Beauty, Anti-Aging and Skin Care Centre will ensure you're well-informed and prepared.
Tattoo removal with the PicoSure® Laser System is an effective and safe way to remove tattoos. The procedure is relatively quick, with most treatments taking less than an hour. The laser uses specific laser wavelengths to target and to break up even the most stubborn tattoo ink colours, including greens and blues, which can be notoriously difficult to remove.
Depending on the size and colour of the tattoo, you can expect to need between one to five sessions (possibly more depending on the complexity of the tattoo). Each session is spaced out several weeks apart to allow your skin to heal and allows the tattoo ink to be broken down.
By working with Dr. Rose Wong and her team at Hush Beauty in Vancouver, you can trust that you will be in good hands and receive the best care and results. They will help ensure you understand the entire process and answer any questions you may have about your tattoo removal. Once your sessions are planned out, you will be scheduled to come in for your first treatment.
If you have questions or concerns at any time, Dr. Rose Wong and her team are here to help.
What are the Risks Associated with Laser Tattoo Removal?
Laser tattoo removal using the PicoSure® laser system is generally considered safe, but there are still some risks that should be considered before undergoing the procedure. The most common side effects usually subside within a few days and may include the following:
Skin Irritation
Swelling
Redness
Blistering
Scarring
Hyperpigmentation
It is essential to speak to Dr. Wong and her team at Hush Beauty, Anti-Aging and Skin Care Centre before undergoing a laser tattoo removal procedure to ensure that you are a good candidate and understand the risks associated with the treatment.
You also want to be sure to follow all aftercare instructions given to you by Dr. Wong and her team to help minimize the risks of side effects.
Tattoo Removal: Answers to Your Most Frequently Asked Questions
Tattoo removal is a popular procedure that is becoming increasingly common as more people are looking for ways to remove tattoos they have outgrown or no longer want.
At Hush Beauty, Anti-Aging and Skin Care Centre, our experienced and knowledgeable team of professionals can help you safely and effectively remove your unwanted tattoo while giving you all the information you need to understand the process and feel confident in your decision.
Below are a few of the most frequently asked questions about tattoo removal in Vancouver.
How Does Tattoo Removal Work?
Tattoo removal uses laser energy to break up the ink particles in the tattoo so that the body can naturally absorb and remove them. The laser passes through the skin to the pigment in the tattoo, which is then broken down into tiny particles that are absorbed by the body.
How Long Does Tattoo Removal Take?
The amount of time tattoo removal takes depends on the tattoo's size and location and the ink's colour. On average, removing a small tattoo can take anywhere from 3-6 sessions, with the standard being between 6-8, while a larger one could take 8+ sessions.
How Much Does Tattoo Removal Cost in Vancouver?
Tattoo removal in Canada can cost anywhere between $200 to $500 per session for small to medium-sized tattoos. For larger tattoos, the cost could be $1,000 or more. The cost of tattoo removal in Vancouver depends entirely on the individual, the tattoo size, the laser used, the ink's depth, colour, and the expertise of the doctor or technician performing the procedure.
Can Tattoos Be Removed Permanently?
Yes, tattoo removal is a permanent procedure. Removing a tattoo breaks down the ink particles, making them small enough to be removed through the body's natural processes. Therefore, it is a permanent procedure.
Can You Get a Tattoo 100% Removed?
Yes, it is possible to get a tattoo completely removed. However, this will depend on the size of the tattoo, the doctor's skill level, and the type of laser used. The tattoo will likely be partially removed, leaving behind a faint outline of the tattoo within the first few sessions. However, multiple sessions may be required to remove a tattoo completely, and you'll want to follow all post-treatment instructions to help avoid scarring.
Can Laser Tattoo Removal Fade My Tattoo Enough for a Cover-Up?
If you're looking to cover up an existing tattoo instead of completely removing it, then laser tattoo removal can be used to fade the tattoo enough that a new tattoo can be placed over the top. However, discussing your goals with your laser technician is the best way to get the desired results.
How Many Treatments Do You Need to See Full Results?
A tattoo typically can only be removed 100% in the first session if it's a very shallow, small tattoo. The standard tattoo removal treatment protocol is between six and eight sessions spaced out several weeks each to ensure the ink particles are completely broken down and eliminated from the body.
Does Laser Tattoo Removal Leave a Scar?
Laser tattoo removal can cause scarring, although it is rare. The amount of scarring usually depends on the skin's pre-existing condition and how the laser was used. Additionally, using a tattoo removal cream or other topical treatments may help reduce the appearance of scarring. It is also possible to minimize scarring by following the post-treatment instructions provided by your care provider.
Does Laser Tattoo Removal Work on Dark Skin Tones?
Yes, laser tattoo removal works on all skin tones. However, the level of success may vary due to the skin's overall quality and how well it can tolerate the treatment. However, this is the case for any skin tone, not just those with dark skin.
Is Tattoo Removal Painful?
We apply local/topical numbing at Hush Beauty to ensure a pain-free treatment. We also use the PicoSure® to ensure the best possible results. With the PicoSure®, we can remove a tattoo in less than 3 sessions. Depending on the skill of the technician performing the removal, these sessions can vary in length, but could be as short as 10-15 minutes per session!
It's our goal to ensure you are comfortable and receive the best care possible.
Is Laser Tattoo Removal Safe?
Tattoo removal is safe when performed by a professional. If you're considering laser tattoo removal, it's important to find a licensed, reputable, and experienced practitioner who can accurately assess the type of tattoo you have, its location, and your skin's health to determine whether you're a good candidate for the procedure.
Dr. Rose Wong has many years of experience as a Family Physician and Medical Aesthetics Specialist. Her experience includes treating patients for various conditions and cosmetic concerns, such as laser tattoo removal, Botox, fillers, and other skin rejuvenation treatments.
Tattoo Removal in Vancouver with Hush Beauty Anti-Aging and Skin Care Centre
At Hush Beauty, Anti-Aging and Skin Care Centre, we understand that getting a tattoo is very personal. However, if you find yourself in the position of wanting to remove a tattoo, you can rest assured that Dr. Rose Wong and her team are highly experienced and talented professionals who can provide safe and effective tattoo removal services.
Deciding to remove a tattoo, whether for professional or personal reasons, is a major decision. We provide a safe and effective way to remove these tattoos. We use the most advanced laser technology in the industry to remove tattoos most efficiently and painlessly possible.
For any questions or concerns about our services, please get in touch with our office at (604) 696-5244, or visit our website to schedule an appointment today!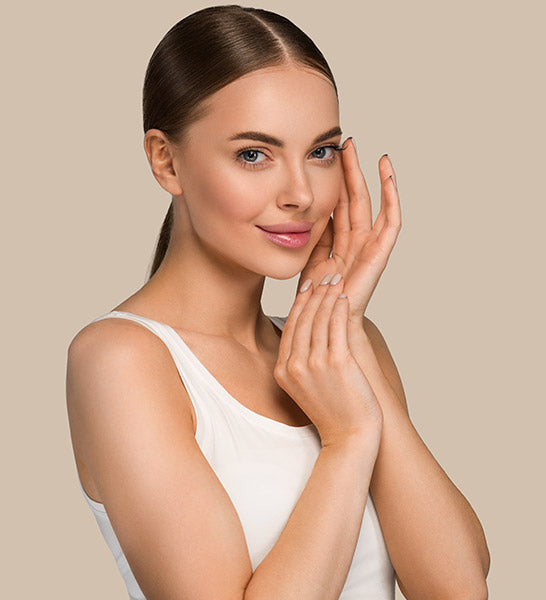 SCHEDULE NOW
Request an Appointment
Ready for a glow-up or to take that step you have forever been putting aside? Get in touch with us today and begin the journey to a new and improved you!