Microchanneling and Mesotherapy
Microchanneling and Mesotherapy Vancouver
At Hush Beauty MD, microchanneling and mesotherapy in Vancouver offer patients great skin results and a relaxing experience. 
Are you looking to improve your skin's health and beauty? Have you tried numerous skincare products and treatments but still haven't achieved your desired results? 
Let Dr. Rose Wong and her team at Hush Beauty MD guide you in the right direction. Our specialists offer advanced microchanneling and mesotherapy treatments tailored to meet your individual skin needs. We prioritize your health and safety by using innovative and proven techniques to help you achieve your desired results. 
Clinical studies have proven that microchanneling and mesotherapy treatments improve the overall health and appearance of your skin. Our treatments are non-invasive and use the latest technology to deliver the best results. Our experienced team of specialists provides personalized care and attention to ensure you are comfortable throughout the process. 
Ready to take the next step? Schedule an appointment today and join the many other clients who have benefited from our microchanneling and mesotherapy treatments.
What Is Mesotherapy with Microchanneling?
It is a non-invasive treatment, also known as microchannel mesotherapy, designed to deliver therapeutic agents into the skin.
Mesotherapy is a non-invasive treatment that uses the latest technology to deliver therapeutic agents into the skin. Therapists often use it in combination with microchanneling to facilitate agent delivery. This treatment enhances the skin's overall health and appearance by enabling deeper penetration into the skin
What Is Microchanneling?
Microchanneling, a non-invasive treatment, is designed to aid in the delivery of therapeutic agents into the skin. This treatment can make your skin look more youthful and healthier by allowing the therapist to penetrate deeper into the skin. It is a fast and effective way to target specific areas of concern without the need for surgery or downtime.
Does Microchanneling Work?
Microchanneling is an effective and non-invasive treatment that is successful for many with various skin conditions. That's because microchanneling can help to reduce the appearance of fine lines, wrinkles, and other signs of aging by stimulating the face's natural collagen production. 
This happens because microchanneling involves using very fine needles to puncture the skin and underlying tissue. This causes micro-injuries to the skin, which activates the body's natural healing process. This then helps to encourage the production of collagen, elastin, and other components that help to keep skin looking firm and smooth.
Microchanneling also helps to provide relief from acne, dry and dull skin, and other skin conditions. Creating microchannels in the skin makes this possible, enabling your provider to deliver medication and other therapeutic agents deeper into the skin.This allows for a more targeted and effective treatment, giving you a healthier, more youthful-looking complexion. 
Is Microchanneling Safe?
For many years, professionals with experience have been utilizing microchanneling as a safe and effective skin treatment.
This procedure, which involves puncturing the skin with very fine needles and carries minimal risk of infection or other side effects, is considered minimally invasive.
It's crucial to emphasize that only qualified professionals experienced in the procedure should perform microchanneling
Microchanneling vs. Microneedling: What's the Difference?
Microchanneling and microneedling are popular skin treatments that involve creating tiny channels in the skin. Both treatments aim to enhance the skin's appearance, but they exhibit a few key differences.
Microneedling involves using a device with tiny needles that are only long enough to puncture the skin's surface. This is an excellent option for those looking to tighten the skin and deliver topical products to the dermis. 
Microchanneling, on the other hand, involves using a device with slightly longer needles than the micro-needles used in microneedling. The longer needling depth of microchanneling can penetrate deeper into the skin's layers, creating tiny channels. These channels enable the delivery of products deeper into the skin, resulting in improved outcomes.
How Does Mesotherapy with Microchanneling Work?
Microchannel mesotherapy involves using the microchanneling device to create microscopic channels in the skin so that your physician can inject a specially formulated serum into the channels.
We customize these serums to match your specific skin condition and formulate them to achieve maximum results in a minimal amount of time.
Is Mesotherapy with Microchanneling Effective?
Mesotherapy with microchanneling is an effective treatment for a wide range of skin conditions, including: 
Alopecia 
Cellulite
Dark spots 
Dull/dry skin
Eczema
Fine lines
Psoriasis 
Signs of aging
Stretch marks
Wrinkles
Depending on your unique situation, your physician will recommend the type of mesotherapy you should undergo, what solution to use, and how often you should receive treatment. While some patients may see an initial improvement in their condition after the first treatment, most patients require a series of treatments to see long-lasting results.
How Long Does Mesotherapy with Microchanneling Take?
While your initial consultation can take between 30 minutes to an hour, the typical mesotherapy appointment can take as little as 5-10 minutes. The time required for each treatment varies depending on the size and complexity of the treated skin concern.
How Long Do the Effects of Mesotherapy with Microchanneling Last?
Again, this will vary depending on the patient. Nevertheless, upon completing the recommended treatments, most patients typically observe noticeable results within the first few weeks. The results will continue to improve over the next several weeks, with most patients experiencing optimal results that last anywhere between 12 to 18 months.
What Therapeutic Agents Are Used in Mesotherapy with Microchanneling?
Microchanneling with mesotherapy employs a wide range of therapeutic agents. Depending on the skin concern you're looking to treat, your physician will recommend the type of solution you should receive. 
One of the initial items that may be used is lidocaine, a local anesthetic applied to the skin before the procedure to minimize any discomfort you might feel.
Here at Hush Beauty Anti-Aging and Skin Care Centre, we prioritize the safety and comfort of our patients. We are happy to offer local anesthetic injections or topical anesthetic creams to help reduce any discomfort associated with the procedure. So don't be afraid to speak up and let us know if you are uncomfortable.
Other therapeutic agents that may be used include the following: 
Bleaching Agents
In mesotherapy, professionals may employ bleaching agents to assist in diminishing the appearance of age spots, hyperpigmentation, and other forms of discolouration. It can also help control melanin production and reduce the risk of post-inflammatory hyperpigmentation.
Hyaluronic Acid
Hyaluronic acid is a naturally occurring substance that helps hydrate, plump, and smooth the skin. Its frequent application in mesotherapy stems from its capacity to restore and rejuvenate the skin, diminish wrinkles and fine lines, and enhance skin elasticity through the stimulation of collagen production and the deep delivery of hyaluronic acid into the skin
Neurotoxins
Neurotoxins are often used in mesotherapy to reduce the appearance of wrinkles and fine lines. By blocking the nerve signals that cause muscle contractions, neurotoxins can help relax wrinkles, giving the skin a smoother, more youthful appearance. 
Neurotoxins can also reduce the appearance of pores, helping to give the skin a more even and balanced complexion. Additionally, neurotoxins help minimize the appearance of sun damage, age spots, and acne scars.
Platelet-Rich Plasma (PRP)
Platelet-rich plasma (PRP) is a natural substance that is believed to possess regenerative properties, making it an ideal choice for mesotherapy treatments. PRP contains growth factors and proteins that stimulate the body's natural healing process and can help promote skin rejuvenation, reduce inflammation, and improve skin texture, tone, and elasticity.
Are You a Good Candidate for Mesotherapy with Microchanneling?
A good candidate for mesotherapy with microchanneling is someone who is looking to improve their skin's texture, tone, and elasticity. Adults with minor skin issues such as acne scars, wrinkles, or fine lines are typically good candidates for this procedure. 
They should also have realistic expectations and understand the potential risks associated with the procedure. Patients should be in good health and not have any underlying medical conditions or current skin infections that could increase their risk of complications for both the patient and provider. 
What to Expect at Your Microchannel Mesotherapy Appointment
You can expect a thorough skin examination from your provider at your microchannel mesotherapy appointment. This helps them determine which areas of your skin need to be treated. They will also provide detailed instructions on preparing for the procedure and what to expect afterward. 
You may experience mild discomfort during the procedure as microchannels are created. After the procedure, you can expect redness and swelling in the treated areas. You may also experience minor side effects such as bruising or itching. Your provider may advise you to avoid sun exposure or activities that may further irritate your skin. Following your provider's post-treatment instructions is essential to receive optimal results.
Microchanneling with Mesotherapy in Vancouver, BC, with Dr. Rose Wong
Dr. Rose Wong has extensive experience in aesthetic medicine, and her commitment to providing her patients with the best results possible is unparalleled. She is highly knowledgeable in mesotherapy with microchanneling and has a proven track record of delivering excellent results.
Her commitment to excellence and patient safety, combined with her passion for helping her patients look and feel their best, make her the ideal choice for microchanneling with mesotherapy in Vancouver, BC.
If you think you may be a good candidate for mesotherapy with microchanneling, contact our office today to schedule a consultation.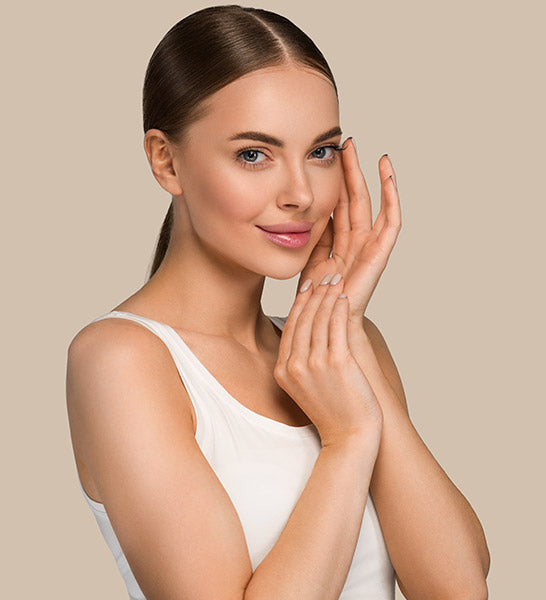 SCHEDULE NOW
Request an Appointment
Ready for a glow-up or to take that step you have forever been putting aside? Get in touch with us today and begin the journey to a new and improved you!